#1 Club Membership Software
Take your club to the next level with our state-of-the-art online club management software
Easy Club Membership System That Works For You!
Manage My Club's #1 club membership software has everything you need in one web-based solution
Free 30 Day Trial!
Want a free 30 day trial so you can test the system out and see all the great features before you buy?
Our Membership Software Is Efficient
Access Anywhere
Manage your members from smartphone, tablet, laptop or desktop. Wherever you have an internet connection.
Collect Subs On Time
Allow your members to pay their fees online via card or direct debit.
Share The Workload
Give permissions out to club officials or volunteers so they can help with the club member management.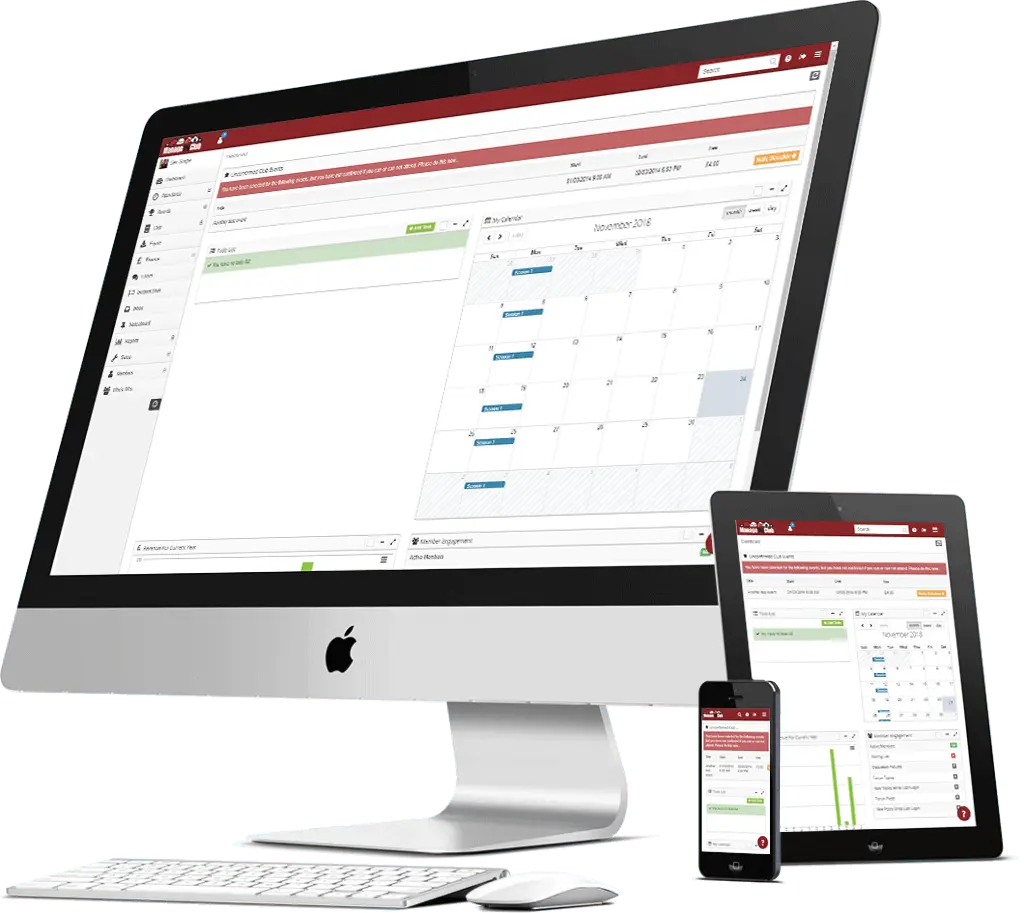 Member Management Shouldn't Be Hard
We've made it as easy as possible for clubs to manage their membership. Using our club management software, you will be up and running in no time using the bulk import function.
Importing your members, volunteers and coaches is easy. All you need to do is have them in a CSV file or Excel spreadsheet. Once imported you can group your members into groups, create sessions and add attendance.
Here's some of the things you can do with our software:
Full member management
Collect payments from your members automatically using direct debit
Display a club calendar with all your club events on it
Manage your club website right from your MMC login
Securely store club documents so all members have access to the most recent info
Log incidents when a member get's hurt or something happens that needs to be dealt with
Drive member engagement with discussion forums
Sell club kit to your members with invoices and orders automatically assigned and tracked
Some Of Our Happy Customers
Membership Management Setup